Home




Our Cookbook




Our 2 Cemeteries




Father Legarski's Biography




School Scrip




Bulletins




Mass Time Schedule




Sacraments




Map




Personnel




Contact Us



Father Legarski's Biography
Rev. Anthony J. Legarski

Pastor's Biography:
Father Anthony Legarski was born on December 24, 1957 in Somerset, Pennsylvania. He is the son of the late John G. and Yolanda B. (Lapina) Legarski. He is the youngest of 3 children.

He graduated from Somerset Area Senior High School in 1975.

He graduated from St. Francis University of Pennsylvania in 1979 with a Bachelor of Arts in Political Science.

He completed his seminary studies at Mount St. Mary's Seminary in 1983 where he earned a Master of Divinity Degree and a Master of Arts Degree in Systematic Theology.

He was ordained to the Priesthood for the Diocese of Altoona-Johnstown by the Most Rev. Bishop James J. Hogan on May 14, 1983.

His assignments have been:

June-September, 1983:
Parochial Vicar, Our Lady of Lourdes Parish, Altoona, PA.

September, 1983-December, 1989:
Parochial Vicar, St. Mary's Parish, Hollidaysburg, PA with pastoral duties at Blair County Prison and Altoona Hospitals.

January-February, 1990:
Attended U.S. Naval Chaplain School in Newport, RI, Commissioned a Lieutenant Junior Grade in the Naval Reserves.

February, 1990-October, 1991:
Parochial Vicar at St. Mary's Parish, Altoona, PA with pastoral duties at the Altoona Hospitals.

October, 1991-March, 1999:
Served on active duty in the United States Navy Chaplain Corps with tour of duties at Naval Training Center, Great Lakes, IL; 2nd FSSG, Camp Lejeune, NC; and Naval Weapons Station Earle, Colts Neck, NJ. He was honorably discharged from active duty on March 1, 1999 with the rank of Lieutenant Commander.

Father Legarski returned to the Diocese of Altoona-Johnstown in March, 1999 and was assigned to Holy Spirit Parish, Beaverdale, PA where he served as Temporary Administrator from March-June, 1999. He was appointed Pastor in June, 1999.

July 20, 2005
St. Mary Parish, Hollidaysburg, PA.
Appointed pastor and continues to serve in this capacity.

He also serves on the Diocesan Marriage Tribunal and Permanent Deacon Review Board.
He is a 4th Degree Member of the Knights of Columbus.

Prayer for Priests
Keep them, I pray Thee, dearest Lord,
Keep them, for they are Thine -
Thy priests whose lives burn out before
Thy consecrated shrine.
Keep them, for they are in the world,
Though from the world apart;
When earthly pleasures tempt, allure, -
Shelter them in Thy heart.
Keep them, and comfort them in hours
Of loneliness and pain,
When all their life of sacrifice
For souls seems but in vain.
Keep them, and O remember, Lord,
They have no one but Thee,
Yet they have only human hearts,
With human frailty.
Keep them as spotless as the Host,
That daily they caress;
Their every thought and word and deed,
Deign, dearest Lord, to bless.
This site maintained by
Creighton Web Services
1.814.623.1314
Online Perpetual Eucharistic Adoration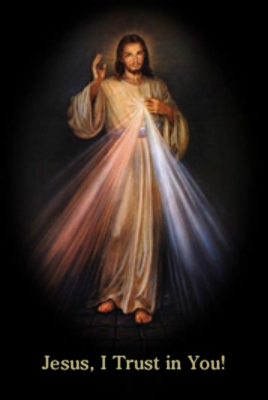 Divine Mercy Chaplet
Visit Our Catholic Links

_Young Catholic Minute_
PRAY FOR
RELIGIOUS
FREEDOM!
Religious Liberty Homily
Novena to the Mother of God
for Our Nation (print)
Novena & Homilies (video)
Fatima: More Important Now Than Ever
* Rosary Novena For Life And Liberty *
The Becket Fund for Religious Freedom
What's Happening?
PA Family Council Voter Guide
Impartial & Non-Partisan
FEATURES
Virtual Rosary
Catholic Apologetics
Movie: St. Therese
The Real Presence
Catholics Come Home
Letter on Respect For Rights Of Conscience Act
The Church in Need
Action Alert HHS Mandate
TODAY
Saint of the Day
Divine Mercy Minute/St Faustina
Today's Mass Readings
Daily Catholic Question
CATHOLIC NEWS
US Bishop's Statement on War
AmericanCatholic.org
National Catholic Register
Kolbe Center for the Study of Creation
MARRIAGE
Marriage - Unique for a Reason
Catholic Marriage Prep
For Your Marriage
PROLIFE
Lost a Child to Abortion?
Dealing with Loss
Hope After Abortion
Silent No More
Life News
Free Catholic Email Account
National Right to Life
Intrinsic Human Dignity
The Inalienable Right to Life
Catholic Bishop's Prolife Site
Crisis Pregnancy Help
Legislative Action Alerts
Elections & Candidates
VIEW ONLINE
Vatican YouTube Channel
Watch / Listen to EWTN Live
Catholic TV Online
BOOKS
Catholic Church Catechism
Jesus of Nazareth by Pope Benedict XVI
John Paul II: A Light for the World
Knowing Right from Wrong
Catholic Books
PRAYERS/REFLECTIONS
Pray the Rosary For Peace
The Divine Mercy Devotion
The Divine Mercy Prayer Line
Minute Meditation
Sunday Reflections
EWTN Library of Devotions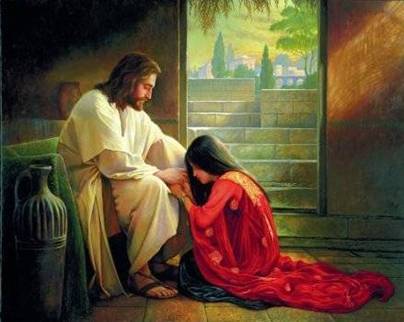 DOCUMENTS
'Keep the Faith' Lectures Library
FAQ on Catholic Faith
EWTN Library of Documents
Documents of Vatican II
ONLINE CATHOLIC STORES
EWTN Religious Catalogue
OTHER CATHOLIC SITES
Mass Times Across the US
Official Vatican Site
US Bishop's Website
Good Catholic Investing
Send an e-card (Free)