Home




Knights of Columbus




Ladies Guild




Youth Activities




200th Anniversary




St. Thomas Cemetery




Fr. Rich's Homilies




History




Mass Time Schedule




Ministries




Sacraments




Map




Mass Ministers Schedule




Message Board




Upcoming Events




Fund Raisers




Personnel




Photo Album




Contact Us



Knights of Columbus
St. Thomas Council 1439/ Fr. Heyden Assembly 2529
2016-2017 Council Officers
Grand Knight......James J. Beatty
Chaplain...............Fr. Richard Tomkosky
D.Grand Knight......Mark Clevenger
Chancellor.................Barry Housel
Recorder................Larry Crone
Treasurer.............Edward W Davis
Advocate......
Warden.....................Paul Housel
Inside Guard.....Ernest L. Imgrund
Outside Guard....Thomas K. Hickey
3 yr. Trustee........Peter L. Bordi III
2 year Trustee.......Gerald Steeves
1 year Trustee.......Philip F. Gardill
Fin.Sec............Gregory M Cotchen




New members welcome!
UPCOMING MEETINGS:
The regular monthly meeting of the 3rd Degree will be held on Thursday, May 11th in Council Chambers. The next regular monthly meeting of the 4th Degree will be on Thursday May 18th in Council Chambers.
Please make every effort to attend your meetings. We need everyone to be involved with our activities.

INSURANCE AGENT INFORMATION:

Jack Mitchell, who was our insurance General Agent, has retired as of March 31, 2017.
Our new General Agent is Steven Hutek. Lynd Gemberling is still our Field Agent.

Addresses:
Steven Hutek, General Agent
Knights of Columbus
8 South Hanover St. Suite 204
Carlisle, PA 17013
Phone: 717-701-8194
steven.hutek@kofc.org

Lynd Gemberling, Field Agent
Phone 717-503-6077
lynd.gemberling@kofc.org

Our Financial Secretary, Greg Cotchen, is the council contact for insurance information.
He can be reached at 814-977-6665.

SUPREME COUNCIL WEBSITE LINK
The link for the Supreme Council website is www.kofc.org. There are many articles on the site that would interest a Knight. Check it out sometime.

PROMOTIONAL GIFTS WEBSITE
Supreme Council has a new website for those interested in purchasing Knights of Columbus shirts, hats and more. It is www.knightsgear.com.


2014-2015 Assembly Officers
Navigator.........Philip F. Gardill
Friar.............Fr. Donald Dusza
Admiral...........Thomas Hickey
Captain............Edward Davis
Pilot.........Mark Clevenger
Comptroller....Peter Bordi, III
Purser...........Barry Housel
Scribe............Tod Manspeaker
I.Sentinal.......Ernest Imgrund
O.Sentinal.......Timothy Clingerman
3yr. Trustee.....Oscar Speicher
2yr. Trustee.....Edward Smith
1yr. Trustee........Gregory Cotchen





Our Lady of the Rosary Novena





O, dear disciple, Mary. Each bead tells a story; each decade reveals a mystery to contemplate. Nourished by your close encounter with your Son, Jesus, growing alike mind and heart. Teach us from the fruits of your encounter as we ponder the mysteries, learning how to be disciples. O, Mary exemplar disciple. Help us encounter your Son! Amen



This site maintained by
Creighton Web Services
1.814.623.1314
Online Perpetual Eucharistic Adoration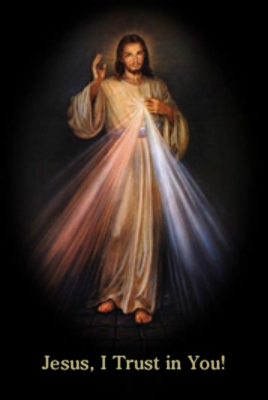 Divine Mercy Chaplet
Visit Our Catholic Links

_Young Catholic Minute_
PRAY FOR
RELIGIOUS
FREEDOM!
Religious Liberty Homily
Novena to the Mother of God
for Our Nation (print)
Novena & Homilies (video)
Fatima: More Important Now Than Ever
* Rosary Novena For Life And Liberty *
The Becket Fund for Religious Freedom
What's Happening?
PA Family Council Voter Guide
Impartial & Non-Partisan
FEATURES
Virtual Rosary
Catholic Apologetics
Movie: St. Therese
The Real Presence
Catholics Come Home
Letter on Respect For Rights Of Conscience Act
The Church in Need
Action Alert HHS Mandate
TODAY
Saint of the Day
Divine Mercy Minute/St Faustina
Today's Mass Readings
Daily Catholic Question
CATHOLIC NEWS
US Bishop's Statement on War
AmericanCatholic.org
National Catholic Register
Kolbe Center for the Study of Creation
MARRIAGE
Marriage - Unique for a Reason
Catholic Marriage Prep
For Your Marriage
PROLIFE
Lost a Child to Abortion?
Dealing with Loss
Hope After Abortion
Silent No More
Life News
Free Catholic Email Account
National Right to Life
Intrinsic Human Dignity
The Inalienable Right to Life
Catholic Bishop's Prolife Site
Crisis Pregnancy Help
Legislative Action Alerts
Elections & Candidates
VIEW ONLINE
Vatican YouTube Channel
Watch / Listen to EWTN Live
Catholic TV Online
BOOKS
Catholic Church Catechism
Jesus of Nazareth by Pope Benedict XVI
John Paul II: A Light for the World
Knowing Right from Wrong
Catholic Books
PRAYERS/REFLECTIONS
Pray the Rosary For Peace
The Divine Mercy Devotion
The Divine Mercy Prayer Line
Minute Meditation
Sunday Reflections
EWTN Library of Devotions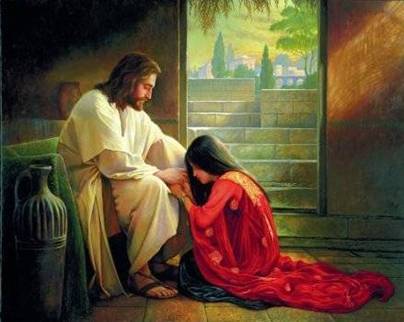 DOCUMENTS
'Keep the Faith' Lectures Library
FAQ on Catholic Faith
EWTN Library of Documents
Documents of Vatican II
ONLINE CATHOLIC STORES
EWTN Religious Catalogue
OTHER CATHOLIC SITES
Mass Times Across the US
Official Vatican Site
US Bishop's Website
Good Catholic Investing
Send an e-card (Free)