Home




Knights of Columbus




Ladies Guild




Youth Activities




200th Anniversary




St. Thomas Cemetery




Fr. Rich's Homilies




History




Mass Time Schedule




Ministries




Sacraments




Map




Mass Ministers Schedule




Message Board




Upcoming Events




Fund Raisers




Personnel




Photo Album




Contact Us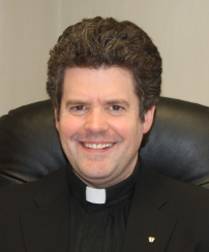 Welcome Rev. Richard B. Tomkosky as our new pastor!

Father Rich continues to pastor the Saint John the Baptist Parish in New Baltimore as he takes on the responsibilities of pastoring our St. Thomas the Apostle Parish.

We wish you our very best!

Feel free to email Father Rich ricopadre@hotmail.com





St. Thomas the Apostle Church
215 E Penn Street; Bedford, PA 15522
Phone: 814-623-5526; Fax: 814-623-1741

Welcome to our website and God Bless you.

Church Bulletin ~ Fr. Rich's Homilies





Parish Office Hours
Monday through Thursday: 8am to Noon, 1pm to 4pm. (Closed on Friday.)


All ordinary parish business should be conducted at this time. Please call to make personal appointments with the pastor.



Visit our St. Thomas School website at www.StThomasBedford.com


The results of the St. Thomas Parish Life Survey designed by the Center for Applied Research in the Apostolate (CARA), Georgetown University, Washington, DC can be read here. Acrobat Reader is required.




God Grants Amazing Graces to those who Honor Mary
** PRAY THE ROSARY**
The Rosary is recited ˝ hour before each Mass
followed by the Chaplet of the Divine Mercy.




A Message from Pope John Paul II


"Many problems darken the horizon of our time. We need but think of the urgent need to work for peace, to base relationships between peoples on solid premises of justice and solidarity, and to defend human life from conception to its natural end.

And what should we say of the thousand inconsistencies of a 'globalized' world where the weakest, the most powerless and the poorest appear to have so little hope!

It is in this world that Christian hope must shine forth! For this reason too, the Lord wished to remain with us in the Eucharist, making his presence in meal and sacrifice, the promise of a humanity renewed by his love."

Our Lady of the Rosary Novena
O, dear disciple, Mary. Each bead tells a story; each decade reveals a mystery to contemplate. Nourished by your close encounter with your Son, Jesus, growing alike mind and heart. Teach us from the fruits of your encounter as we ponder the mysteries, learning how to be disciples. O, Mary exemplar disciple. Help us encounter your Son! Amen
This site maintained by
Creighton Web Services
1.814.623.1314
Online Perpetual Eucharistic Adoration
Election Novena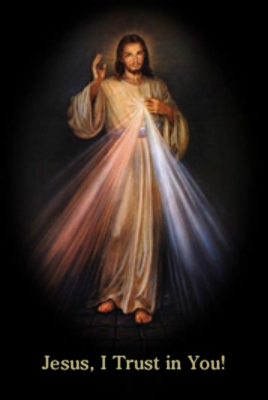 Divine Mercy Chaplet
Visit Our Catholic Links

_Young Catholic Minute_
PRAY FOR
RELIGIOUS
FREEDOM!
Religious Liberty Homily
Novena to the Mother of God
for Our Nation (print)
Novena & Homilies (video)
Fatima: More Important Now Than Ever
* Rosary Novena For Life And Liberty *
The Becket Fund for Religious Freedom
What's Happening?
PA Family Council Voter Guide
Impartial & Non-Partisan
FEATURES
Virtual Rosary
Catholic Apologetics
Movie: St. Therese
The Real Presence
Catholics Come Home
Letter on Respect For Rights Of Conscience Act
The Church in Need
Action Alert HHS Mandate
TODAY
Saint of the Day
Divine Mercy Minute by St. Faustina
Today's Mass Readings
Daily Catholic Question
CATHOLIC NEWS
US Bishop's Statement on War
AmericanCatholic.org
National Catholic Register
Kolbe Center for the Study of Creation
MARRIAGE
Marriage - Unique for a Reason
Catholic Marriage Prep
For Your Marriage
PROLIFE
Lost a Child to Abortion?
Dealing with Loss
Hope After Abortion
Silent No More
Life News
Free Catholic Email Account
National Right to Life
Intrinsic Human Dignity
The Inalienable Right to Life
Catholic Bishop's Prolife Site
Crisis Pregnancy Help
Legislative Action Alerts
Elections & Candidates
VIEW ONLINE
Vatican YouTube Channel
Watch / Listen to EWTN Live
Catholic TV Online
BOOKS
Catholic Church Catechism
Jesus of Nazareth by Pope Benedict XVI
John Paul II: A Light for the World
Knowing Right from Wrong
Catholic Books
PRAYERS/REFLECTIONS
Pray the Rosary For Peace
The Divine Mercy Devotion
Minute Meditation
Sunday Reflections
EWTN Library of Devotions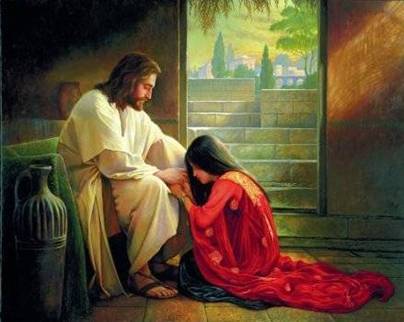 DOCUMENTS
'Keep the Faith' Lectures Library
FAQ on Catholic Faith
EWTN Library of Documents
Documents of Vatican II
ONLINE CATHOLIC STORES
EWTN Religious Catalogue
OTHER CATHOLIC SITES
Mass Times Across the US
Official Vatican Site
US Bishop's Website
Send an e-card (Free)